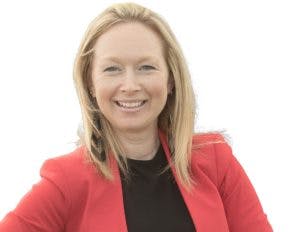 Jade Torner has lived and worked in and around the
Try Cities for close to 20 years. She currently lives in Pitt Meadows with her husband and 3 sons.
Her lengthy work history as a Vault Manager in the Casino Gaming Industry has not only honed her accounting, finance and leadership skills, but most importantly has taught her that a combination of outstanding customer service, cutting edge technology and old-fashion hard work are the keys to success.
Having come from a customer service background, rather than sales, means that as your Realtor Jade's goal is to help you successfully complete a complicated transaction, rather than focusing on "selling" you anything. When you allow Jade to be part of your team she brings a down to earth, professional attitude to the table, is always there to listen in order to deliver what the client needs, never pushy or overbearing,
In this ever changing market, agents must be able to problem solve on the fly and be easily able to adapt to different situations, personalities and adversities which will come up in every transaction. Coming from such a fast paced, high energy industry, while being responsible for dozens of employees, hundreds of customers and millions of dollars at the same time (while raising 3 high energy boys), Jade has become accustomed to multi-tasking and has gained a "cool under fire" demeanour, regardless of the events going on around her.
Jade is committed to providing a level of service that exceeds expectations and current industry standards. She believes that honesty, clear communication, teamwork and mutual respect are the keys to building long term client relationships and that these relationships are far more important than making a sale.
Awards and Recognition
Royal LePage Master Sales designation 2016

Royal Lepage Master Sales Award 2017

Royal Lepage Master Sales Award 2018
Royal LePage President's Gold Award 2019

2017-2019  REBGV Medallion Club Members
Certifications and Designations
Licensed Real Estate Agent
Certified Negotiation Expert
Seniors Real Estate Specialist (SRES® Canada) issued by the National Association of Realtors (NAR)